Amateur Equipment, Scanners & CB Radio Dealers
Advanced Specialties Inc.




NJ 's Authorized Amateur Radio Equipment, Scanner & CB Dealer. Yaesu, Uniden, ANLI, Comet, MFJ, BearCat, President, Whistler, Cobra, President and Many Popular Brands. If you are looking for Ham Radio tranceivers, Wide Frequency Scanning Receivers ( Radio Scanners, Police Scanner ) or Citizens Band Equipment (CB), and Accessories, This is the Place!! Also keep up with the Latest Industry & Hobby News & Info in our "What's New" section!

* Click Here To Enter our Amazon Online Store *




* PLEASE NOTE: WE WILL BE CLOSED on Vacation, From SAT JULY 9th Through JULY 18, SAT JULY 23 through AUGUST 1, and Sat AUGUST 6 to the 15th. *

THANK YOU !!





Click here to find how to get to Advanced Specialties Inc
Visit our latest News, Gossip & Info page about the world of Amateur, Radio Scanners & CB Equip!! * Hear About the New Uniden SDS100 & SDS200 Digital Scanner Combo unit, President McKinley SSB CB, YAESU FT-5DR yet?...

   Check Our OnLine Amazon Store!

Mounts and Cable! ALL You Need In Our Online Amazon Catalog - WOW!!

Click on the picture above for Lodi, NJ ( Bergen County ) Showroom & Stores information
---
---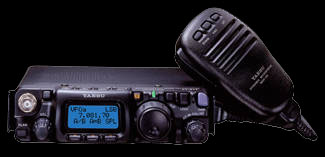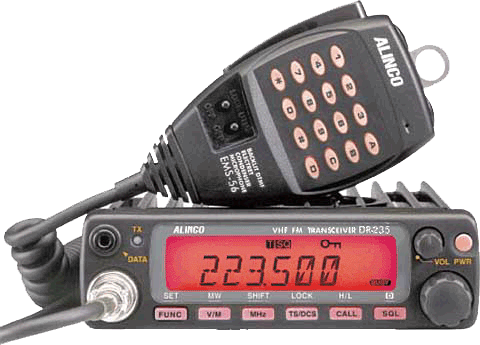 ---
Advanced Specialties IS The New Jersey / New York Metro Area Hobby Radio Shop Communications Sales center! Order OnLine with Confidence from an Established Radio Dealer! We have the area's

Best selection of Communication Equipment for the Radio Hobbyist. At our Retail Discount Store location, we have

Loads of items & "Goodies" on Display, including 0ver 80 Books, & Magazines all relating to the

HAM, Scanner Radios & CB hobby. We have many Amateur, Radio Scanner and CB Antennas, Base, Mobile & Portable,

and numerous Mounts to choose from. NMO, BNC, SMA, PL (M), 3/8-24 & more styles. We also stock Antenna Tuners, Noise filters, Dummy Loads, Radio Programming Software & Cables,

Connectors and Coax, Wire, Copper Electronics, CB / Ham Microphones, Batteries & Chargers, 12V DC Power Supplies, Tranceivers (Radios!)

and much more, many on display!

Check for Our Lowest Price, & SEE Some of the Latest Amateur ( Ham ) & Hobby Radio Gear in our Secure OnLine Catalogs, Including The YAESU FT-70DR, FT-4XR, A SCANNER World of Receivers, The Bearcat SDS100, BCD-536HP, BC-125AT, BCD-436HP, Home Patrol II, Whistler TRX-1 and TRX-2 Digital APCO, DMR & PL/DPL frequencies Scanners! See the Powerful Uniden Digital Radio Scanners SDS100!! Ham Rigs such as the Dual-Band Yaesu FT-4XR, Digital FT3DR & TriBand VX-6R Submersible HT's, & FT-2980R, FT-60R, FT-70DR, and FT-991D! 2 Meter Radios! HF, Two Meter, VHF, UHF & 220 Mhz Equipment. Water/Dustproof Handhelds too. High Performance Gain ANLI, Procomm, Comet, Hustler, Tram, Browning, Opek, K40, Wilson, Astatic, OPEK & Maldol Antennas. Also, Even Hard to Find Mobile & Desktop CB Base Station Radios, Including the Galaxy DX-2547 Base SSB set, DX-979F, DX-929 & DX-959 Mobiles, Uniden 980SSB, 880, Cobra 148GTL, 29LX & President CB & 10M Radios are here Too!! Hard to find MH-255 sma Antenna, MH-510 , HT-55, AH-W100RX antennas! Universal Radio Pedestal & Bracket Mounts, Scanner accessories, Enter the best Secure Internet Online Catalog Below, to See our Lowest Discount Prices, & check back often for price & equipment Updates!! Feel free & call to check for items not listed.

 

We accept most major Credit and ATM cards & PAYPAL. Our Stores Hours are Tuesday

to Friday from 10 AM to 5:00 PM, and Saturday from 10 AM to 2 PM Eastern.

We are closed on Sundays, Mondays and Most Holidays.
The SSL Secure AMAZON OnLine Catalog is Open 24/7!!

 
---
* YAESU * COMET * UNIDEN * ANLI * MALDOL * PROCOMM * GALAXY * ASTATIC * COBRA * OPEK * NCG * ARRL * CQ * PRESIDENT * K40 * RT SYSTEMS * PRESIDENT ELECTRONICS * MFJ * VECTRONICS * ARIES * W5YI *
* WHISTLER * BEARCAT * TRAM * ROADPRO * WILSON *
* HUSTLER * FIRESTIK * SOLARCON * DIESEL *
* FRANCIS * MIDLAND * YEASU * * JETSTREAM * BROWNING * WORKMAN * TRUCKSPEC
* ROADPRO * WAVEHUNTER & MORE!
Shop Online | What's New | Visit Us | Radio Software | Hobby Related Links | Ordering Info
| ANLI Antenna Listing
Bearcat Scanners List | Scanner FAQ
CB Radio Q & A | Amateur Radio FAQ
Amateur Radio Feature Comparison Charts | Radio Scanner Feature Comparison Page
CB Radio Model Comparison Page
Copyright 2019 Advanced Specialties Inc. - All Rights Reserved